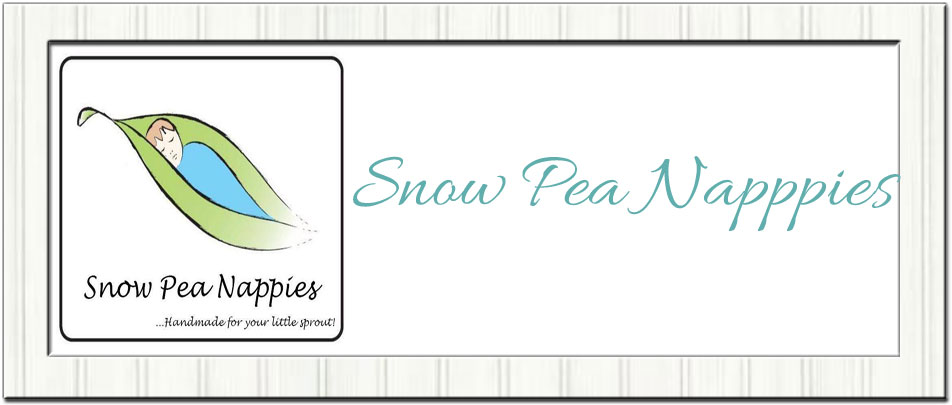 Hello from Snow Pea Nappies!
My name is Nyssa and I am the mum behind Snow Pea Nappies. I started making cloth nappies shortly after my son was born in 2009. I'd become a little addicted to buying nappies and thought if I made my own I could save a little money and also get the best fit for my son. Soon I was getting orders from a lot of local mums and so Snow Pea Nappies was born. I've since welcomed a second little Snow Pea into the family and she gives me a good excuse to keep sewing.
All of my products are 100% handmade by me, on the far north coast of NSW. I source the best materials that I can and my aim is to deliver a quality product that is also affordable. My nappies are based off my own pattern which was developed and tested over many months and has all the features I found most useful myself. My design is a One Size Fits Most (OSFM), pocket nappy, with velcro closures to offer the best and most adjustable fit for each bub.
If you have any questions at all or want to see more of what I have to offer please check out the links below
Facebook: www.facebook.com/snowpeanappies
Website: www.snowpeanappies.com.au