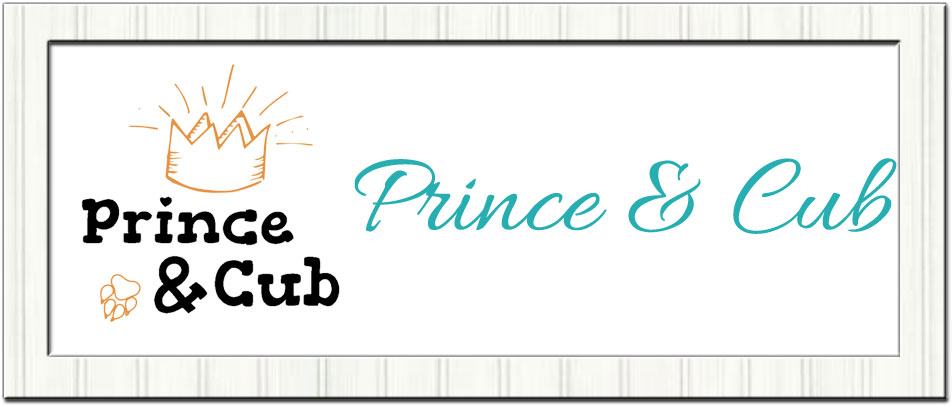 Welcome to Prince and Cub
Hi! I'm Melissa and the owner and creator behind Prince and Cub. I live in Central Queensland in Proserpine, near Airlie Beach (the Whitsunday's) and a mum to 3 kids, my youngest being born in May 2018 ( there is less than 3.5 years between the eldest to youngest).
Prince and Cub was created from the meaning of both my eldest my middle child's (then the youngest) name. It was started when my middle child was less than 9 months old because I wanted to help raise cloth awareness in my beautiful region but also be a place that someone could ask for help and assistance since there is no where local. I didn't start off as a handmade nappy business because it wasn't my initial business goal and a common saying from me when I was asked if I would make my own nappy was "I don't have the time to make nappies with my two kids". Well now I have three kids and making nappies.
After my daughter was born was when I needed to make some nappies to fit her petite frame which is also when I decided that once I was skilled enough I would change my business over to handmade nappies. Whilst I was tackling my youngest body size issues I was also drafting my own pull-up nappy pattern for my non communicating Cub since he didn't want to wear nappies anymore but I wasn't able to toilet train him, 16 months later and I finally perfected the nappy, just as he day toilet trained, but they are used for night time use now.
I have three different nappy sizes available:
Minikin (approx 3.2kg - 16kgs)
Maximus (approx 4kg - 20kg)
Pull-ups (approx 6kg - 25kg)
I also makes a range of MCN accessories:
Wet Bags (mini, medium and large)
Cloth Wipes
Nursing Pads
All of my nappies are a double pocket style, both the Minikin and Maximus come with an anchor inserts made with 2 layers of 500gsm bamboo and a velour topper, plus one booster that is also 2 layers of 500gsm bamboo with a velour topper.
Minikin
The Minikin is a trim fitting OSFM front snapping nappy that generally fits from around 3.2kg to 16kg depending on the body shape of your child, I did have Prince at 17kg and almost 5 years old try one on just to see how it would fit and he had room to grow in it! This nappy is a trim fitting nappy that fits like a glove in the undie line. It can be used for Chinky, petite or inbetween children because of how it molds around your child however the larger child may grown out of them quicker than others.
Maximus
The Maximus is a larger fitting OSFM front snapping nappy that fits from approximately 4kg to 20kg. Each Maximus features a double inner gussett and is fits perfectly well for the average to large sized child, or as a cover for a prefold on a petite child.
Pull-ups
My pull-ups is a self-drafted pattern that fits from approximately 6kg to a 25kg 7 year old. It has an inbuilt absorbency layer that is two layers of 500gsm of Bamboo Terry, allowing it to be used as training pants. It has a double pocket opening so you can add additional absobency with the option of buying a day nappy insert set or a night time trifold set.
Other Items
I also make a range of other eco-friendly items including Produce Bags, Unpaper towels, and make-up remover pads.
Email: info@princeandcub.com.au