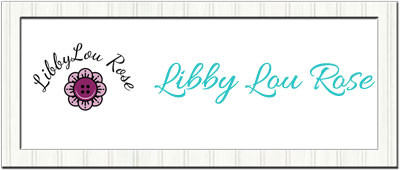 I am Angela, and I am the owner and creater of LibbyLou Rose Modern Cloth Nappies and Accessories. I live on the beautiful Sunshine Coast, Queensland with my husband and our four crazy kids. We moved over to Australia in 2016 from the UK and are happy to now call it our home. We have used cloth nappies with all of our children and I often thought about starting a cloth nappy business, but the timing was never right. When baby number four came along in 2018 I decided it was time to take the plunge. I had left all of my sewing equipment in the UK so had to start from scratch. I had a great time choosing my new sewing machine, overlocker, etc. and then set to it. I love fabric, which is why my customers have such a great choice of prints – there should be something for everyone. I pride myself on my attention to detail and love to add quirky little touches to the nappies that I make.
When I am not at the cutting table or sewing machine you will find me with the kids at the beach (my favourite place) or sat at the piano.
I am often asked where the name LibbyLou Rose came from – it is simply a combination of the middle names of my 3 girls – Annabelle Elizabeth (Libby), Emma Louise (Lou) and Isla Rose (Rose).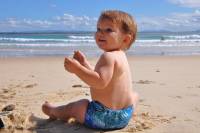 We offer 3 different nappies:
Newborn (approx. 2-7kg)
OSFM (approx. 3-14.5kg)
Large OSFM (approx. 4-19kg)
All sizes are an all in two (AI2) style nappy. This means that the nappy comes in two parts – the shell and the inserts. All nappies come with a snake insert and a doubler/booster. Find more information about the inserts below.
We use the only the best quality threads, snaps, elastics and fabrics, and do our best to support Australian designers and fabric suppliers. We also have some gorgeous fabric from the UK and the USA. We use wide elastics in the nappy shell to ensure minimal marks around baby's legs, back and tummy. To also help minimize the red marks we case the elastics in such a way that means that there are at least 4 layers of fabric between baby's skin and the elastic.
We prewash all of our fabrics before cutting, and then again once the nappy and inserts are complete. All of the bamboo is soaked over night before being hot washed and then hot tumble dried 3 times, meaning that the inserts have had 4 washes before being posted out to the customer. This means that the nappy and inserts are ready to use as soon as they are received – no prepping needed! The inserts will reach full absorbency after another couple of washes.
OSFM
Our OSFM nappy generally fits from 3kg to 14.5kg, depending on the build of your child. This nappy allows you to truly use it from newborn on up. It isn't super bulky on newborns like most OSFM nappies are, yet it still fits great for toddlers. If your toddler or baby is on the chunkier side you might want to go with the large OSFM.
The OSFM has four rise settings to fit a very wide range of sizes. It is truly a versatile nappy fitting tiny newborns nice and trim and yet the range is so nice that it is a great trim nappy for toddlers too.
Newborn
The newborn nappy generally fits from 2kg to 7+ kg, depending on the build of your child. It has 3 snap down rise options for a customizable great fit.
Large OSFM
The large OSFM nappy gererally fits from 4kg to 19kg, depending on the build of your child. It is a fuller cut than our regular OSFM, as customers wanted more room and coverage in the butt for as baby grows and ages. It still fits great on little babies as well and is pretty trim.
Inserts
Each nappy comes with a set of inserts comprising of a 3 layer contour soaker/snake insert that snaps into the nappy shell, and a 3 layer (2 layer for newborn nappy) doubler/booster insert that can be used on it's own or snapped onto the soaker/snake for additional absorbancy. The soaker/snake insert has additional snaps so that it can be folded to fit and to secure it at nb/sm, small, medium and large settings. With the snake and booster folded into the shell, you can get up to 12 layers of absorption.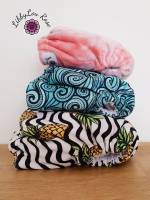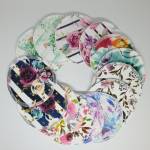 We also offer accessories:
⭐️Baby wipes – Our baby wipes are made with gorgeous bamboo French terry on one side which cleans baby's bottom effortlessly with just water, and are topped with soft, fluffy minky.
⭐️Breast pads - moderate/day, and heavy/night - our breast pads gorgeously soft and gentle. They are made with layers of soft bamboo, backed with bamboo velour which acts as a stay dry layer as well as being super soft against the skin, and are topped with either PUL or minky.
⭐️Face/makeup pads – Our makeup remover pads are designed to be a reusable, washable alternative to your cotton wool pads. They are made with a gorgeously soft bamboo velour and are backed with bamboo French terry – perfect for clinging to and removing your makeup. They can be used with your usual makeup remover or soaked in a coconut oil/water solution and then squeezed as dry as possible before storing in an airtight container. Storing in the fridge is perfect for these hot sunny days, when you want something to cool and sooth your face at the end of the day.